To order any of our products, contact any of the fine distributors listed below:

Please note: No returns or exchanges after 30 days
from the date of purchase. See details and Warranty information on the
ordering page.
(click on the logo to link to the website)
Broadcasters General Store
Florida 352-622-7700
Indiana 765-935-6707

Missouri & Central U.S.(Lake Ozark,MO) 800-467-7373
Washington & Northwest 360-828-5992
California & West Coast 619-501-3936
Texas, Colorado, New Mexico, Oklahoma, Louisiana and Arkansas 800-278-0082
South East 803-951-7443
PA and North East 866-736-3736



Broadcast Supply Worldwide 800-426-8434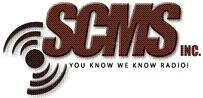 Matt Cauthen, Home Office, 800-438-6040
Doug Tharp, West Coast, 818-398-7314
Bob Mayben, Mid-South 877-391-2650
Ric Goldstein or Debbie DeAnn, South East, 877-640-8205 or 919-661-8191
Andy Cole, Southern Gulf States, 704-614-2499
Chuck Mains, Mid West, 844-436-4327 or 765-914-7306
Jim Peck, North-East, 315-623-7655 or 315-430-7458
Tony Fulton, Sole Source Wireless, 214-284-3855
Art Reed or Bob Eburg, Bradley Division, 800-732-7665 or 301-682-8700
Lily Massari, Latin America, 760-643-1974
Justin Eggleton or Derek Roberts, Sole Source AV Suppy, 704-889-7698
877-90-BDNOW
Markertek Video Supply 800-522-2025

TecNec Distributing 800-543-0909
in Canada 888-508-4677 306-242-0991



in Canada 800-665-0601
RAM SYSTEMS, LLC - 800-779-7575
GIESLER BROADCASTING -281-648-1189
SUPPLY, INC.


John Sims
307 W. Royal St.
Raymore, MO 64083-9561
877-331-5257